Brands in Honduras
Chicken and processed meat brands
Pollo Norteño
A household name in Honduras since 1975, Pollo Norteño products are based on quality and a variety of presentations: frozen or fresh we offer whole chickens or different cuts, chicken wings, fingers and patties, as well as value added products like medallions and nuggets.
Delicia
Our line of processed meats that has been a part of the Honduran diet for decades and it includes a wide selection of pork, chicken and turkey hams, sausages, hot dogs, bologna, smoked products, among others products.
Kimby

A wide selection of products at excellent prices, including processed chicken and turkey-based products: ham, bologna, salami and sausages. It also offers a selection of frozen products: patties, thighs and medallions.
Castillo del Roble

A premium high-quality brand with more than 20 years in the market. It offers a wide range of products: Ham, roast beef, sausages, pâté, among other products.
Animal nutrition brands
ALCON
The Alcon brand has a solid leading position in the Honduran market, with more than 50 years of experience in animal nutrition. Alcon is a traditional brand, preferred by target animal owners such as cattle, pig, egg-laying poultry, broiler chickens, horses, roosters, rabbits, shrimps and tilapia, based on its optimal quality, service and differentiated value.
Dogui
It's the Premium brand for dog food, providing a wide range of flavors and foods for every life stage. This brand is commercialized in Central America, Mexico and the Caribbean region, with specific food products for puppies and adult dogs. Its wide selection allows owners to pamper their friends with Dogui's different flavors available for adult dogs: Chicken, Beef, Classic (mix of beef and chicken) and Classic with Vegetables (a mix of beef, chicken and vegetables).
Gati
It's the premium brand for cat food, commercialized in the Central American, Mexican, Caribbean and Venezuelan markets. The brand is familiar with the demanding taste of cats and this is why it offers an exquisite range of flavors such as: Chicken, Fish and Land & Sea (a mix of Chicken, Fish and Beef flavors.)
Pet Master
It's a brand for the value segment that plays an important role in the two market segments where this brand competes: Puppies and Adult Dogs. Pet Master provides dogs with the Strength, Energy and Health they need during their growth and development. The brand is present in the Central American and Mexican markets, and in part of the Caribbean.
Don Gato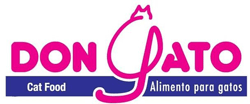 Don Gato is a food product with high nutritional value, scientifically formulated to meet dietary requirements of cats during their different life stages. Don Gato has the shape and size that best suits cats' mouth, facilitating consumption while reducing food waste. Its protein ingredients have a high biological value, providing an optimal energy level as required to meet their daily physiological needs and stimulate their immunological system.